Hi guys, sorry, it s been a long time since the last time I blogged here. I would feel a lot more guilty if I don't share this with you guys so click more for details ...

There was a Denim Warehouse Sales in Hollywood at the Sony Studios a couple of weeks back. They only had one brand though which is Rock and Republic. My friend is a faithful fan of RnR but I m new to the brand so this is more like an exploration to me. The jeans are 80 for reg. and 100 for embellished ones, which are more than 50% off the regular tag. The jackets in other words could be any where from 60 bucks to all the way to 200 dollars.

I found out, after trying on tons of jeans, RnR is not the brand for me because my butt looks horribly flat in them. I love my butt to be full and round as y'all know - wink -

Okay, enough said and here are my get's

Rock and Republic Valory Jacket, sale price for 80 dollars whereas the original tag was a whooping $475.

I always have a thing for military stuffs ... ooooooooooooooh, sooooooooooo sexy ! Just randomly pick this one out of a rack full of t-shirts. Didnt expect to find it and it seemed that it s the only - last one there. Picked it up and left with it was my wise desicion ... Love it every day ! This is how it look on me ... sorry, just throw them on for the pics so I didnt have the proper accesories :)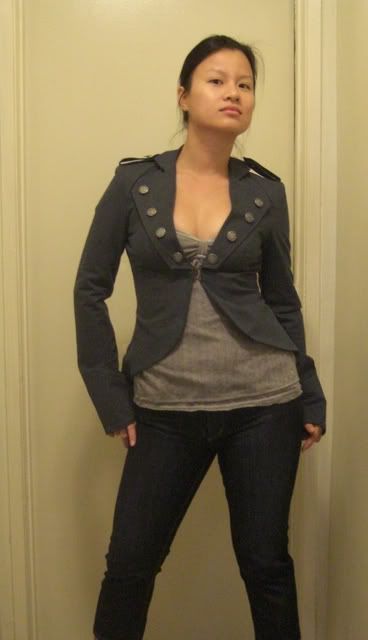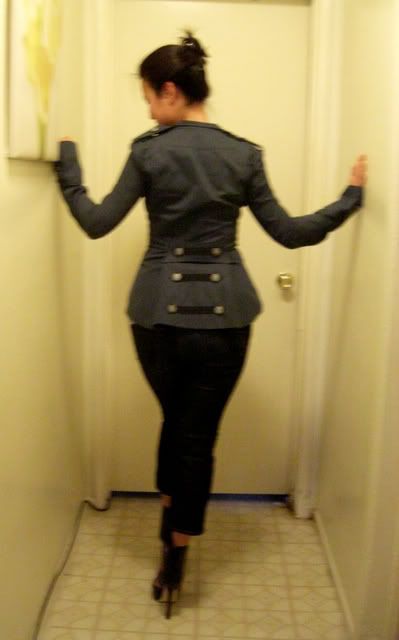 The second one I got was this one ... very biker chick kinda thing which is something edgy that I would definitely wear ... :) The price tag was 60 bucks. Love the details, dont you ?
Oh, Happy Turkey Day y'all !
Read more...